December 18, 2016

Tried my new $10 Harbor Freight high speed grinder today. I pulled the exhaust system. I need to take out the fuel lines before I can finish the left side. That means the fuel tank too.
Here is my website of the restoration of my 1958 190sl Mercedes.
11/15/2016 Here the windshield, chrome trim, rear bumper and trailer hitch are off the car. I started pulling out some of the sheet metal under the car someone pop riveted in a poor attempt to restore the car.
11/20/2016 Got a lot done today. Took out the seats, all the carpeting, the soft top. I started pulling out the sheet metal inside the car that someone pop riveted in.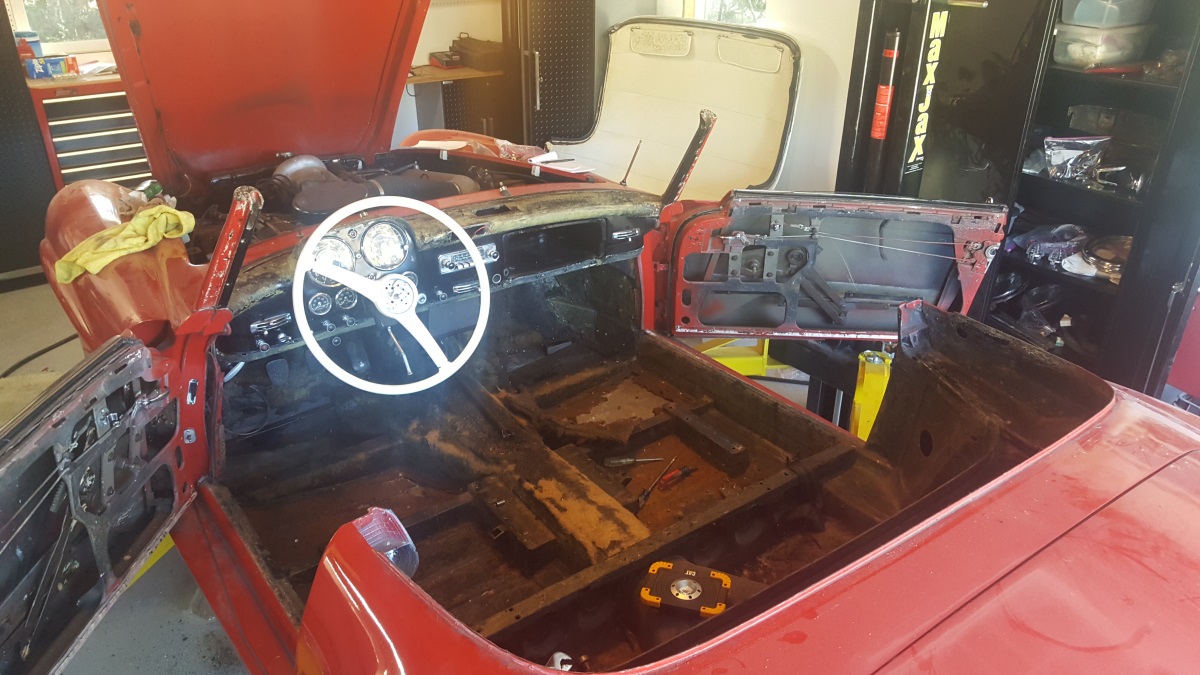 They put sheet metal under and inside the car, leaving the rusty metal.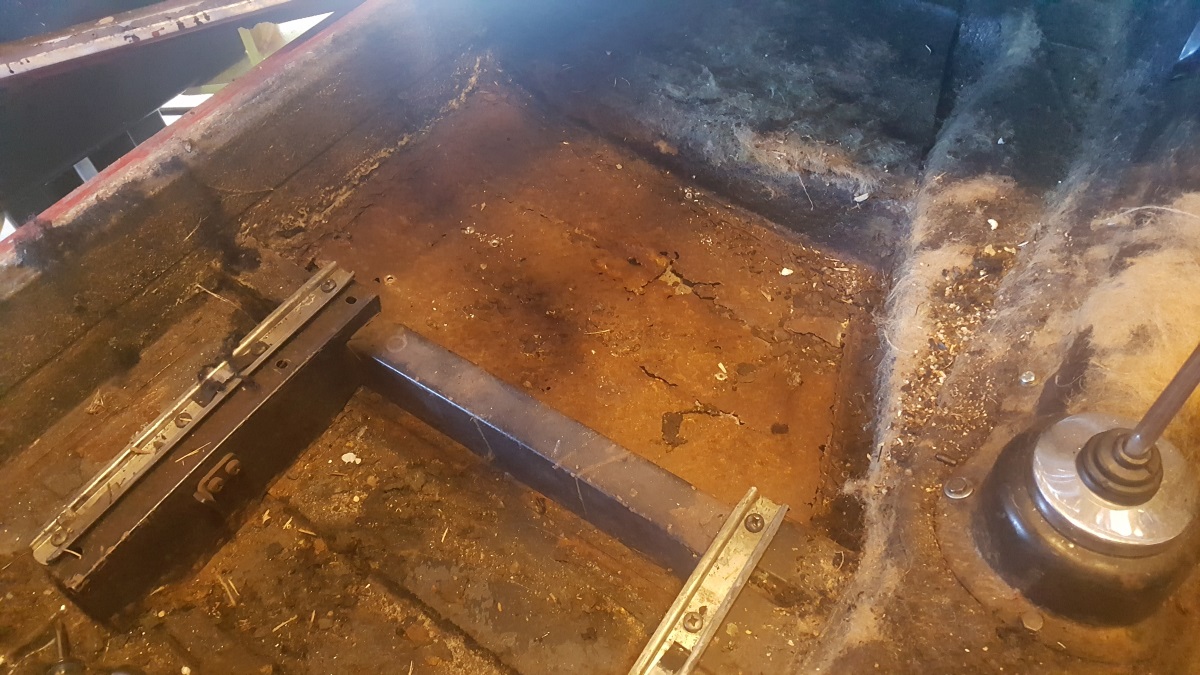 That gray metal in the picture below is the metal they pop riveted under the car.
Removed more metal from inside the drivers side to find more holes and rust. It's really not much worse than I expected though.
I decided to attack the dashboard. The radio is out as well as some of the heater controls.
All the gauges are out as well as most of the switches. There are 8 switches across the bottom of the dash and I don't even know what they all do!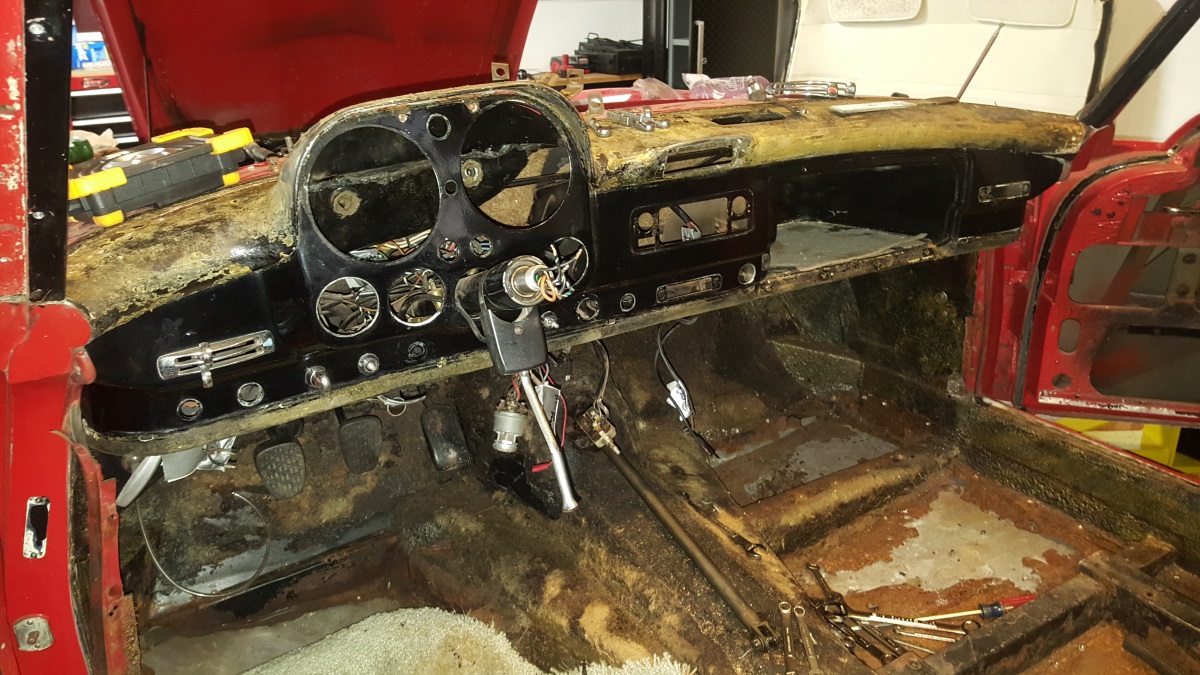 11/21/2016 Took out the dash and scraped adhesive and other gunk off the inside of the car. Below is the back side of the light switch. I took tons of pictures of it so I can put it back together correctly. There are fewer wires in the entire MGA!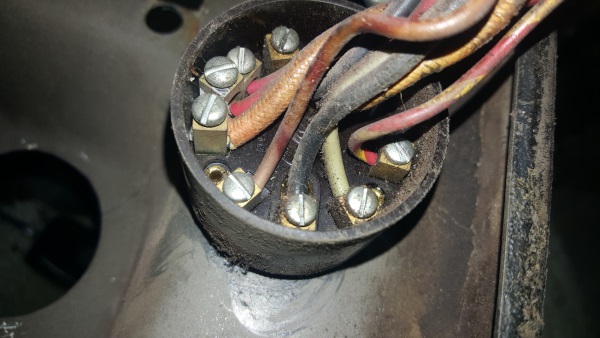 Here is the inside with the dashboard out.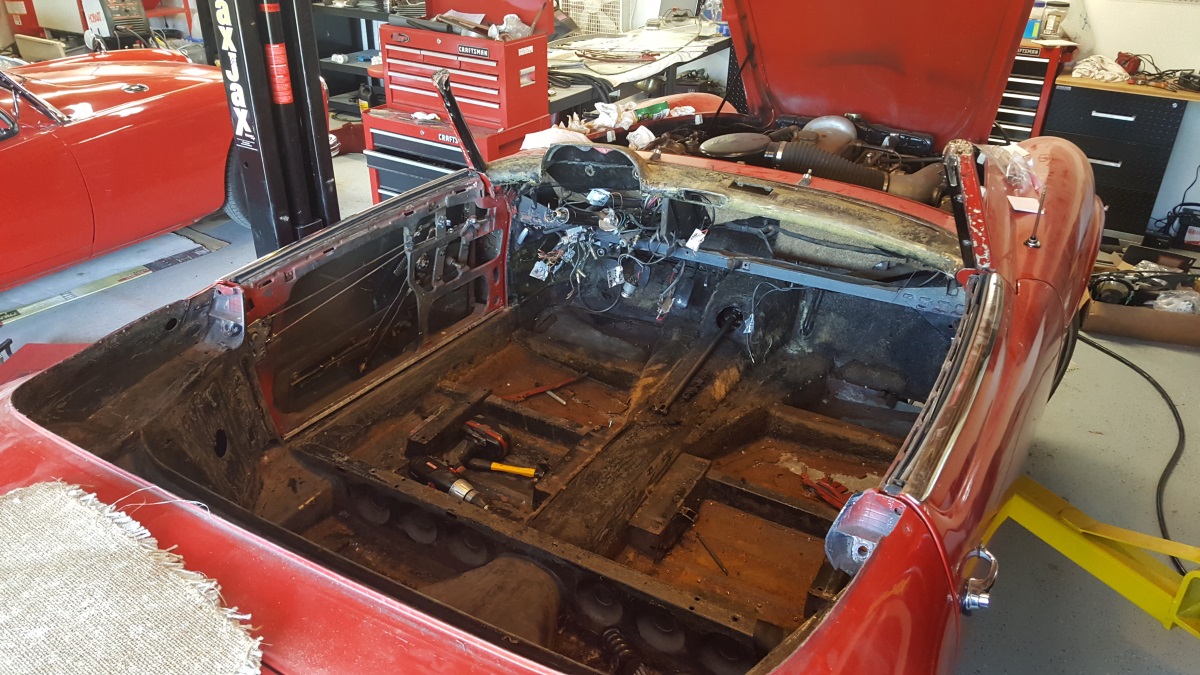 Below is all the new sheet metal that came with the car. There are still a few more I need.
December 17th, 2016

Spent a little time drilling out rivets and removed the panels from under the car. Here is under the drivers feet.
Here is under the passengers feet.
This page has been visited 1654 times!
You can jump to any page here, select a date then hit Go