4-5-2008 Here are some pictures of the fenders, dash, hood, trunk and doors after priming. There are still some fine details that I need to fix. This is the tedious part. Every slight blemish needs to be fixed. Everything will show up in the paint job.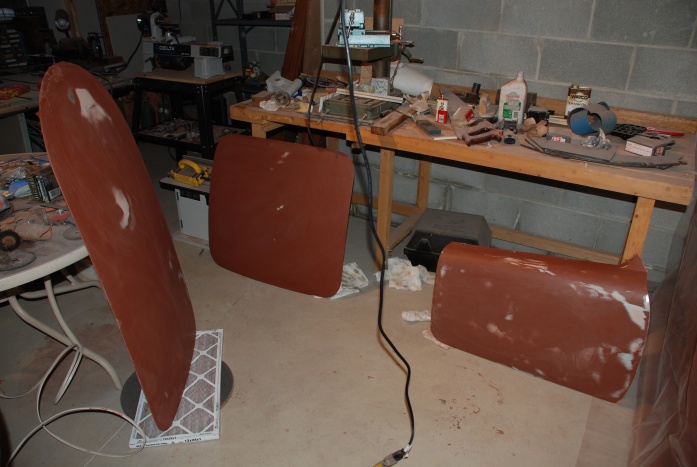 11-9-2008
Below is the color the MGA engine is suppose to be. I bought yellow powder coat for the fan and three cans of proper paint from Moss Motors.
I pulled the engine. I made a support for the ceiling of the garage and used my come-along to pull the engine. I bought an engine stand as you can see.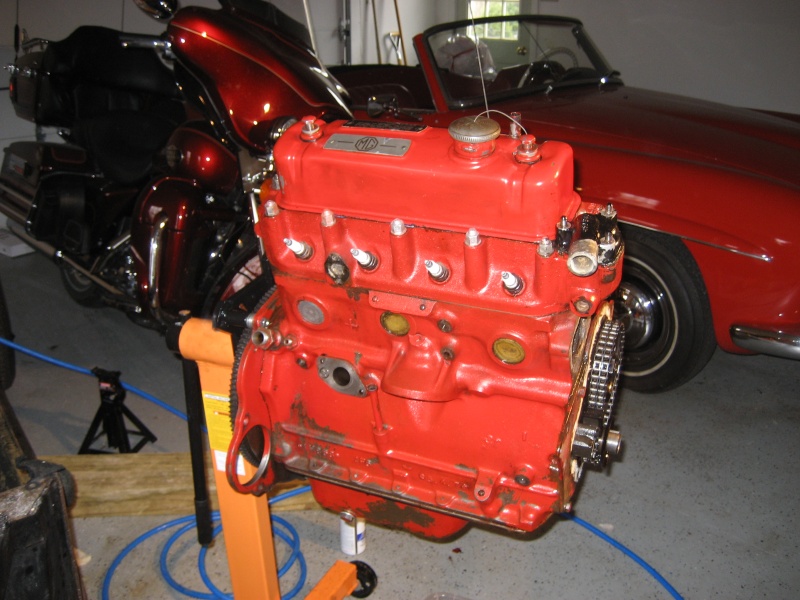 You can see the garage is too full. Lynn and I are moving the Harleys to the garage where the 1960 190 is. They'll stay there for the winter. This will give a lot more room so I can put the MGA back together. You can see the chain hanging from the ceiling that was used to pull the engine.
11-15-2008 Here is the engine with all the openings masked off.
Here it is all painted. Yes I did move the Mercedes outside while I painted the engine. And of course it rained!
Here is the fan. It is supposed to be yellow for safety reasons. There isn't a shroud around the fan. I powder coated it so the paint will stand up over time.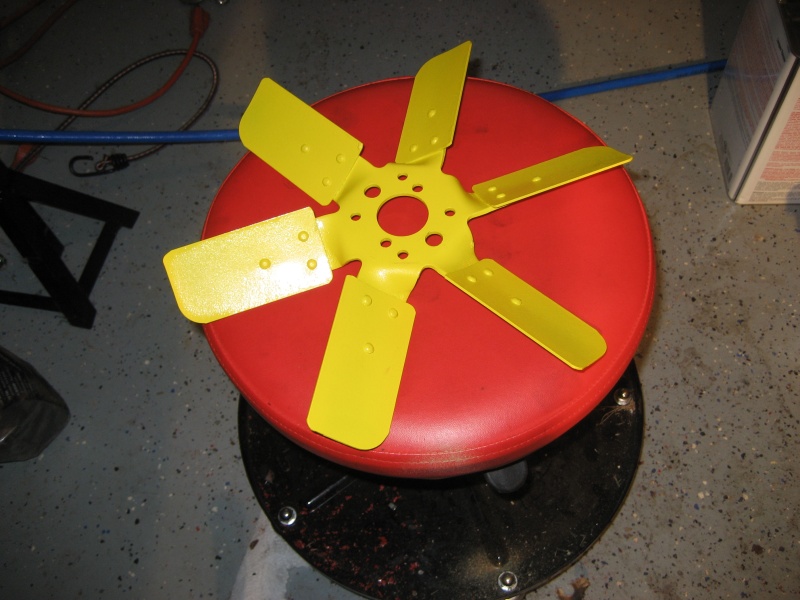 11-17-2008 Pulled the transmission, the brake lines, fuel lines, rest of the wires and rear shocks. Not much left on the frame. Now just have to clean it up and repaint it.
11-18-2008 The only thing left on the frame is the rear axle. I'm cleaning everything so I can paint it. I've got it sitting on a saw horse on the front and the jack at the rear.