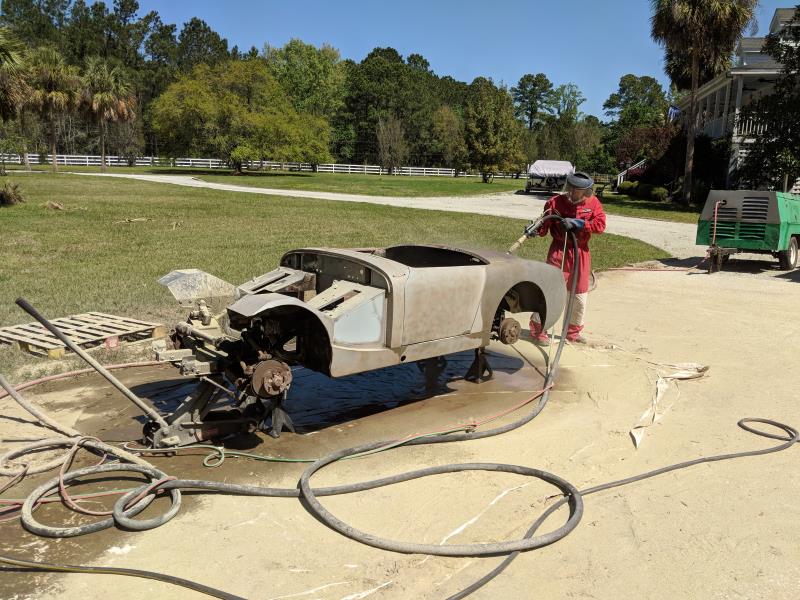 4/5/2018 A British Car Club of Charleston member Peter Steele, a Bugeye Sprite owner, offered his trailer to bring Don Longeneckers Bugeye Sprite to the house to get blasted. Don is a new member to the club.
Another member of the club, Dennis Wunsch, brought a custom louvered hood over to be blasted. Didn't get a picture of it.
4/11/2018 Dons Bugeye bonnet is etched primed.
Nothing like multi-color primer. The green is leftover from my MGA. The gray is a new epoxy etch primer. And the red is a sandable primer on the gray primer.
Don had a blast crawling in here to put the anti-rust material on it. Then I had a lot of fun spraying the primer in there. This is where the spare tire goes. There is no other access other than this way. Even the factor left it primer gray.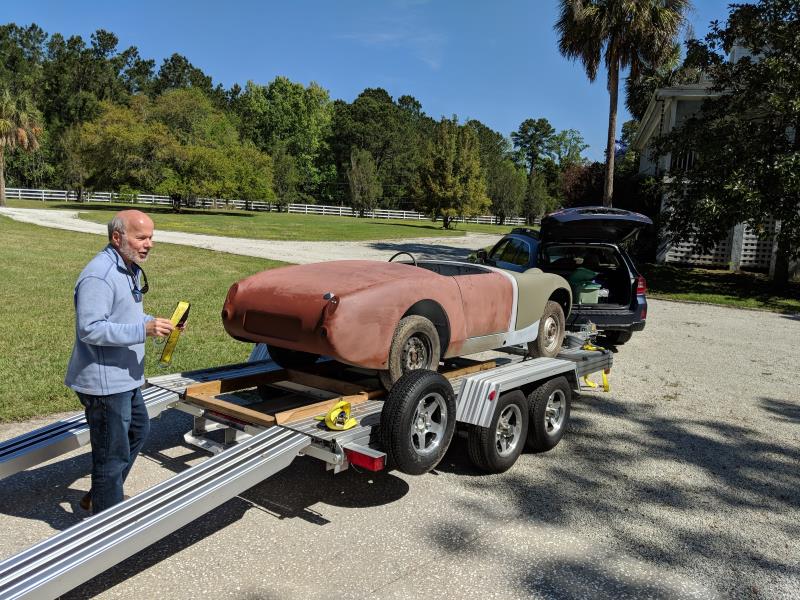 Peter Steele came over and we rolled the Bugeye onto his trailer for the ride home.
4/12/2018 Next it was the 190sl's turn to get primed.
And just like that, it's all primed. Boy that rotisserie made it so much easier to paint underneath and get all the many nooks and crannies.
4/16/2018 Put the car on its side and did some grinding.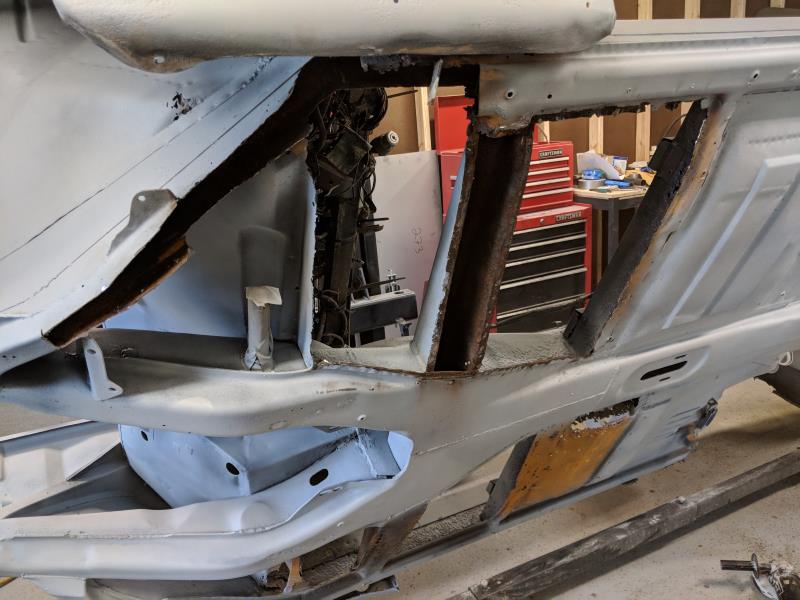 Cut in my first patch panel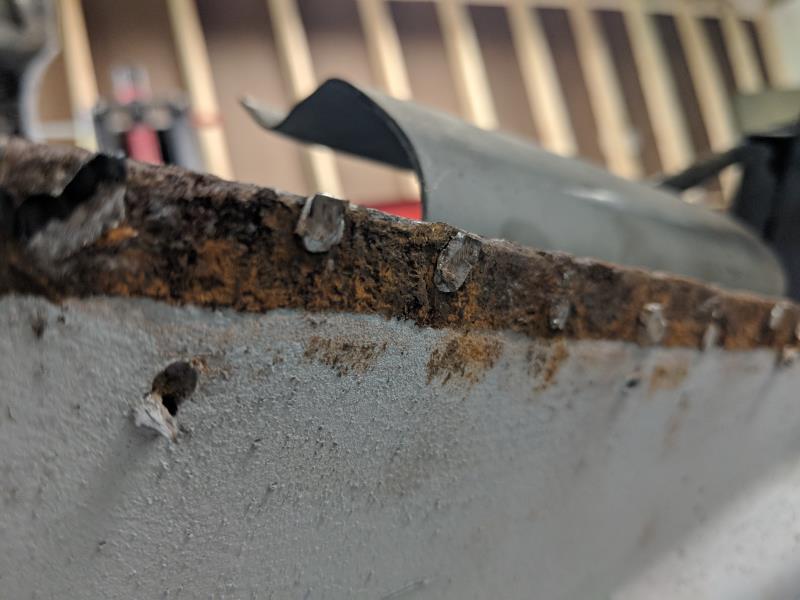 In stripping off rusted sheet metal, you can see how it was spot welded to the frame. You can see that it is rusty between each weld.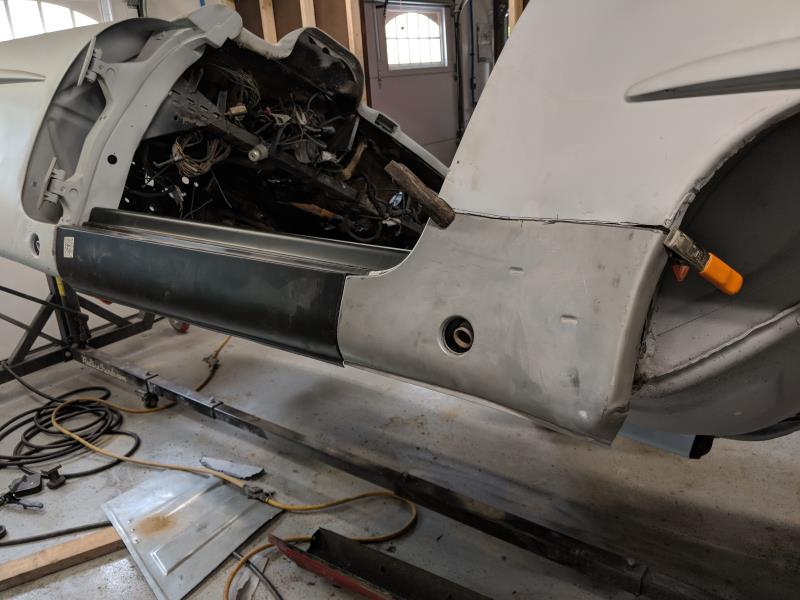 4/22/2018 Had to do some grinding to get the new (reproduction) rocker panel go to in correctly. Then I cut the panel shown below to fit. The second picture below is what it looked like.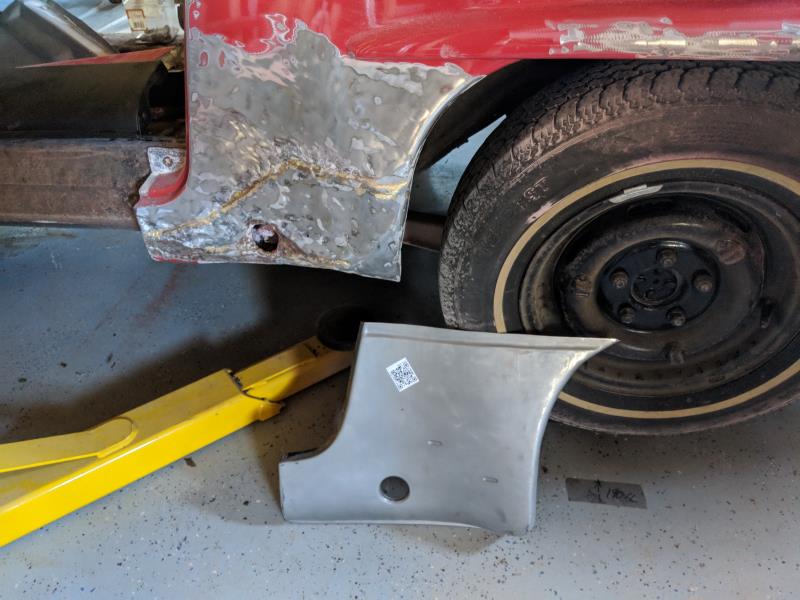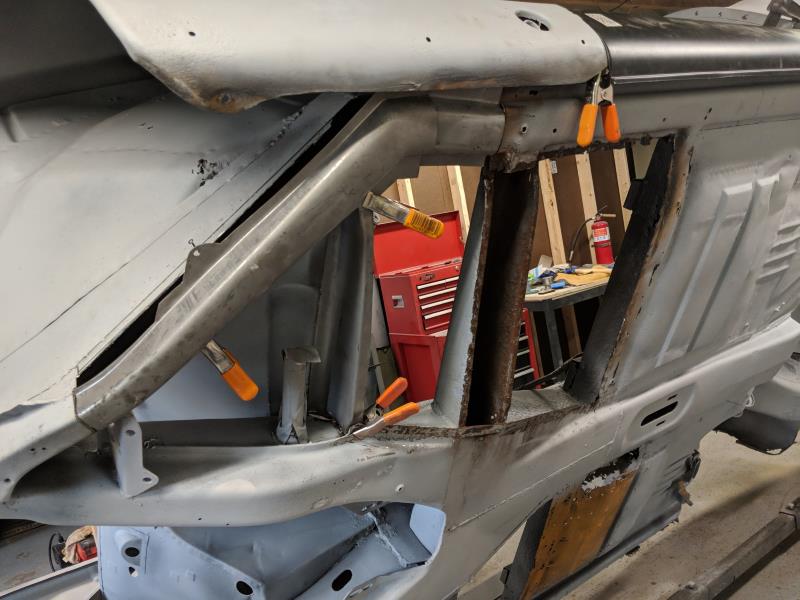 Have to make the sheet metal pieces behind from scratch.
Up front on driver side, the outer pieces are cut and fit and the floor panel is cut and fit. Now, like the back, I need to make the hidden pieces from scratch.